10:58 | maj 31, 2015 | Alexandra Bring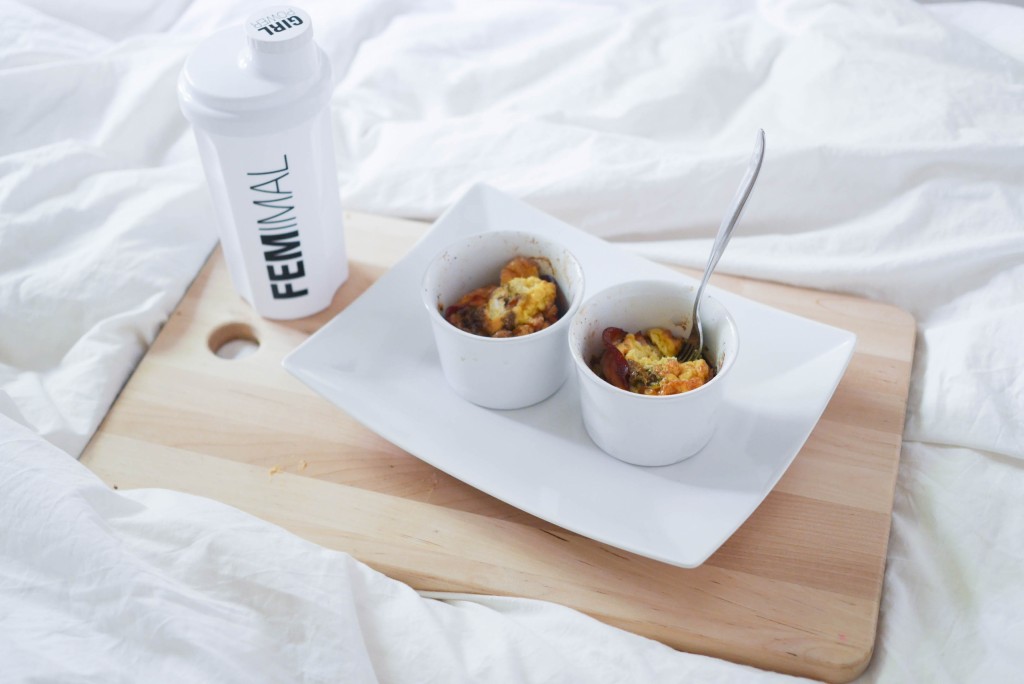 FRULLEEEEE! 😀 En favorit i repris, men det är så enkelt och gott så delar det igen. Drack aminosyror innan frukosten, duktig tjej. Idag är det också morsdag, önskar jag var i Umeå så jag kunde fira min. Inte lätt när man är långt hemifrån.. Idag sitter jag och streamar Crossfit Regionals sista dagen. Till något annat – idag firar  vi alla mammor med 24% rabatt, 24 h (till imorgon 10.00) med koden "morsdag24" på FEMIMAL.COM <3
Recipe:
2 ägg / 2 egg
2 skivor kalkon / 2 turkey slices
Ost (valfritt) / Cheese (if you want too)
Kryddor / Seasoning
Olja / Oil
Sätt ugnen på 230 grader. Smörj formen med olja och lägg ner kalkonskivorna. Vispa upp äggen med valfria kryddor (jag använde grillkrydda och oregano, mums). Häll ner i formen. Strö över ost. Låt det vara inne ca 15 minuter.
Put the owen on 230 degrees celsius. Oil the ramekins and put the turkey in. Stir the eggs with seasoning (I used BBQ and Oregano). Finish with a layer of cheese. Let it be in the owen for 15 minutes.