23:11 | april 28, 2016 | Alexandra Bring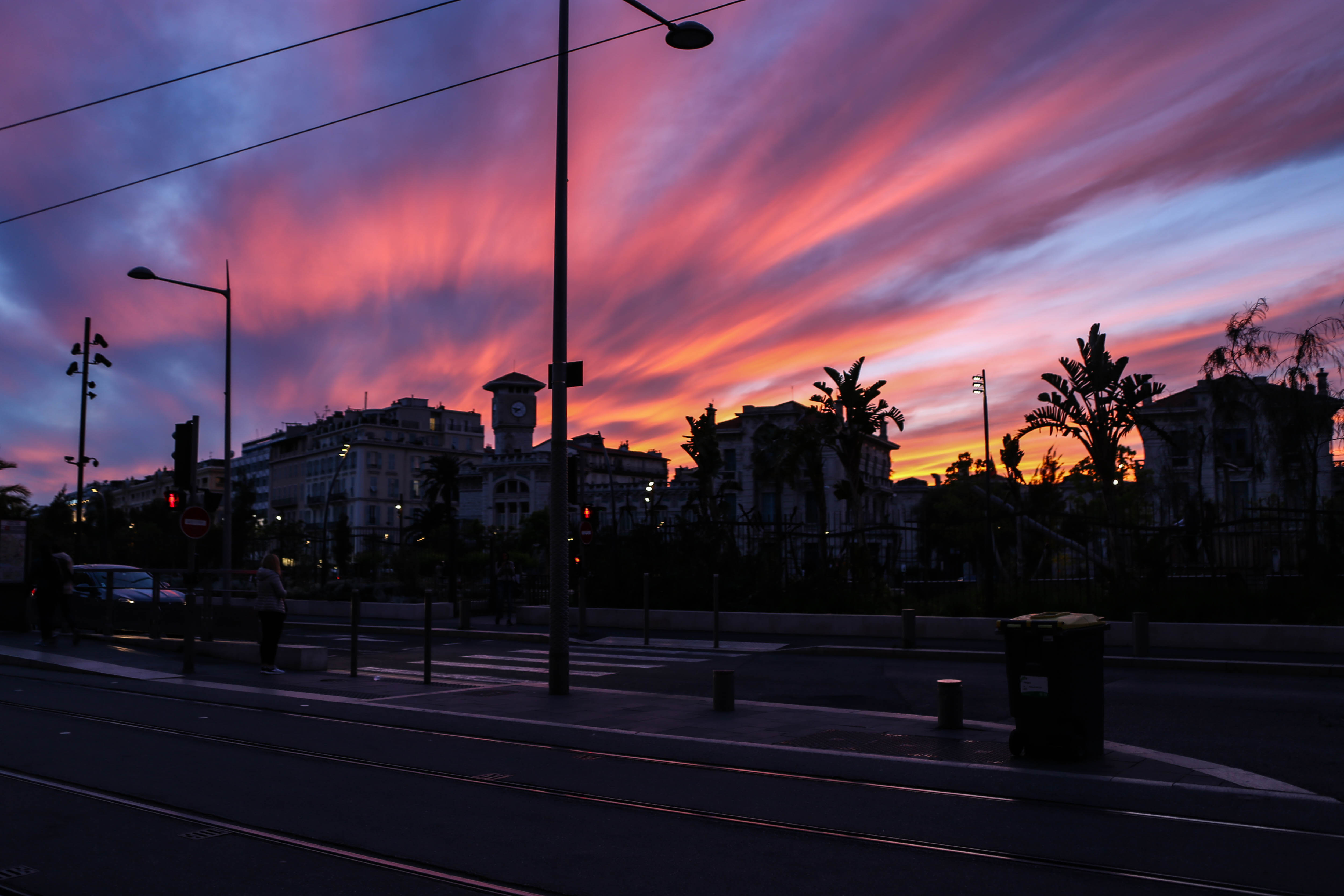 Postade en bild på Instagram igår men ville ändå lägga ut en här från min kamera. Asså hur fin är inte solnedgången här? Himlen var HELT rosa. Blir lycklig i själen av sådant! Ser så mycket framemot sommaren i Sverige nu. Hoppas att vi får en grym sommar och att jag kan vara hemma och njuta heeeeela sommaren. Förra sommaren hände liksom aldrig så jag har sjuk abstinens efter svensk sommar! Finns inget mer magiskt. Nu är vi iallafall i Cannes och än så länge älskar jag det! Nu är jag i hotellsängen och är verkligen toktrött. Det är färdigmålat hemma så sjukt pepp på att åka hem och fixa! Alltså, det enda som saknas är att packa upp det sista och sedan dörrarna till garderoberna. Wieeee!!! Har också en annan sak som väntar när jag kommer hem – men mer om det då 😉 Hatar när folk gör så på bloggen så vill göra så nu bara för att hämnas haha! Nä men det är inte värsta grejen. Men kul ändå! Jaja dags att sussa. Hörs im babes!
I posted a pic on this on Instagram yesterday. Magical sunset in Nice! Now we are in Cannes and so far I love it! I am super tired in the hotel bed. I just got news from home – it's all done with the painting in the apartment. So excited to get home and get the apartment all done. The only thing missing is the doors and for me to unpack the last things. Wieee! I also have another exciting thing waiting on me at home but more about that when I get back. Time to sleep now – talk to you tomorrow babes!