10:36 |
september 30, 2016
| Alexandra Bring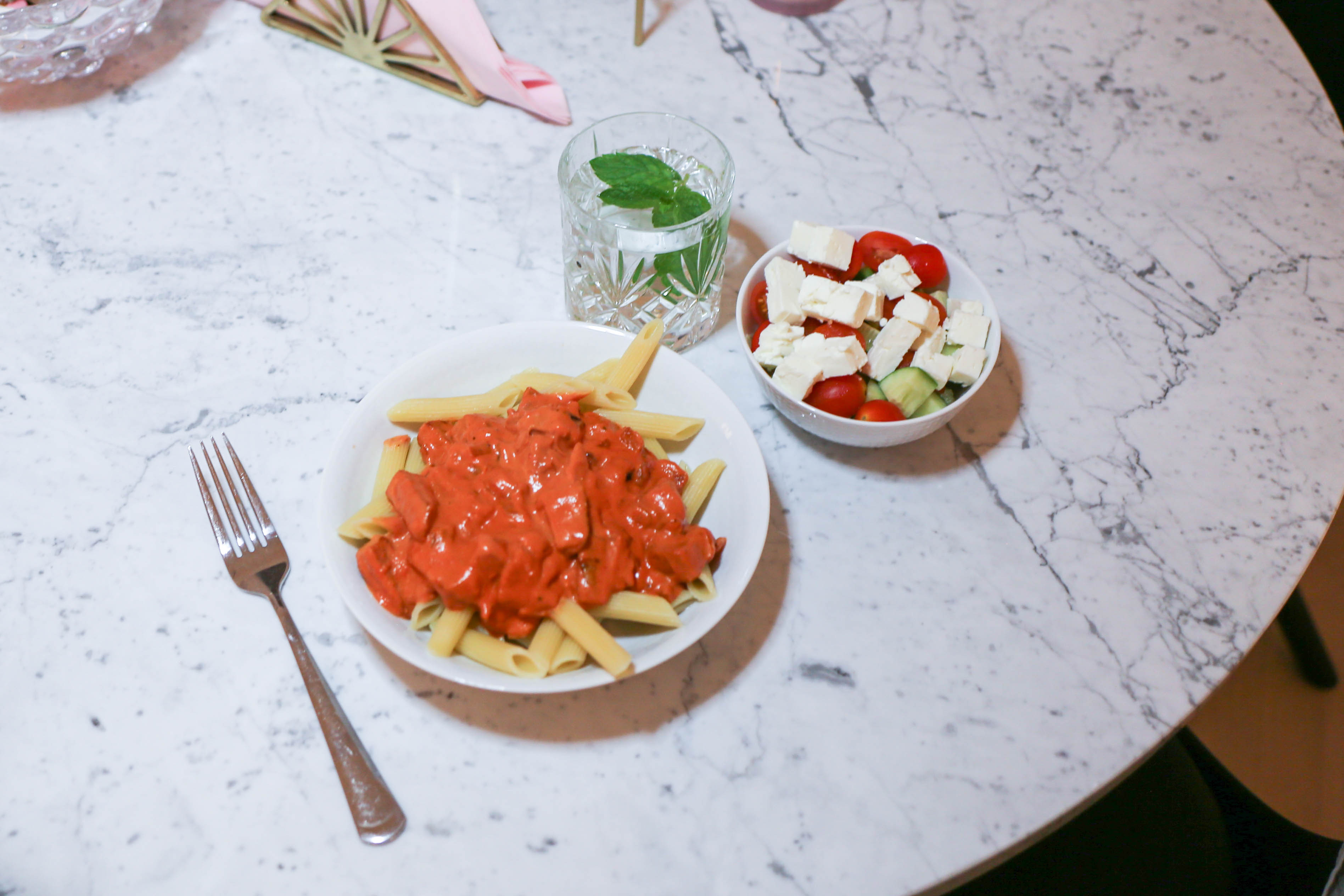 God morgon babes!! Såhär blev middagen jag lagade igår.. En vegetarisk korvstroganoff! Jag filmade allt från att jag handlade tills att maten stod på bordet så kommer ladda upp den senare idag 🙂 Bytte bara ut korven mot en vegetarisk. Nu ska jag snart på möte, mötet ska bestå av att vi ska springa och träna hahaha! Jag springer ju aldrig så är lite nervös att jag kommer vara så dålig som jag vet att jag är.
Ikväll blir det mys hemma hos Marre och Marcella <3 Ser jättemycket framemot det. Min favoritfamilj! Det är inte ofta jag klickar med några så snabbt och kommer nära. Två helt fantastiska människor. Så glad för det tillskottet i mitt liv 🙂 Nu ska jag äta gröt innan det är dags att röra mig.
Good morning babes!! This is how my dinner was last night… A vegetarian stroganoff! I filmed it and I will upload it later. Now I am off to a meeting. The meeting will include running and working out hahaha!  I never run so I will probably suck. 
Tonight I will have  a cozy night at Marre and Marcella <3 I look forward to it a lot. My fav family! It's not common that I let people in so quick in my life. Two amazing persons. So happy to have them in my life 🙂 Now time for oats before I head over to the meeting.