10:06 | september 23, 2016 | Alexandra Bring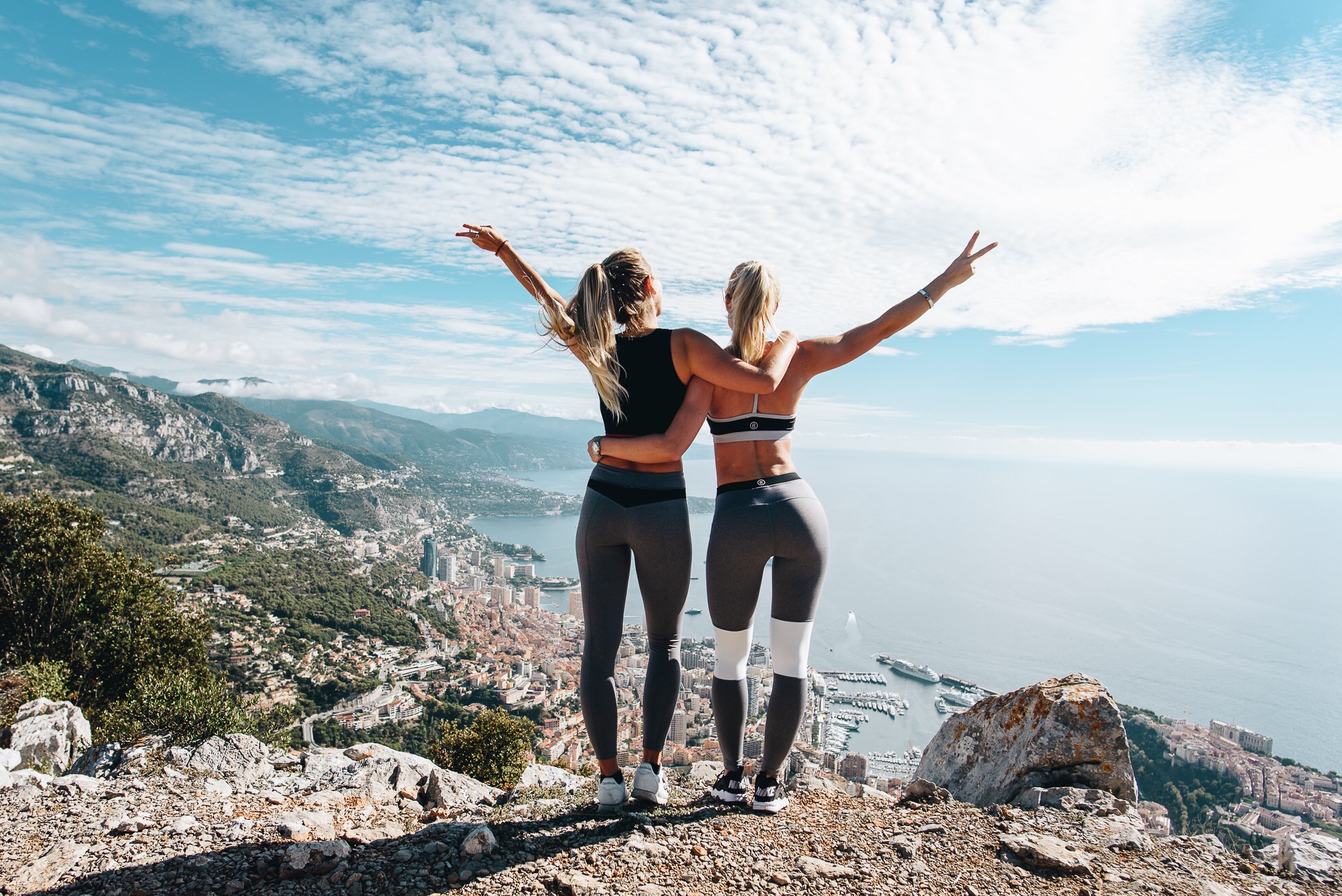 Pic from Janni <3 (Annons: both wearing Bring Sportswear)

Hej baaabes! Här kommer två bilder från när jag och Jampan gick upp till Tête de Chien. Det tog oss 2,5 h från Jannis hem och shit, det var fan riktigt jobbigt. Trappor och uppförsbacke som satan haha! Fattade att det skulle vara uppåt men inte på den här nivån. Vi fick ta pauser för att ens orka fortsätta. Konditionen är på topp ;)! Nej men det var SÅ värt det och ett riktigt skönt träningspass, verkligen. Vi dog efteråt och somnade på stranden haha. Hade så himla mysigt med Jampan, det är tomt utan henne i Sverige <3 Får flytta till Monaco så är det löst 😉
Idag vaknade jag av mig själv klockan 07.00 fast jag somnade 01.30. Jetlag is a real bitch! Men skönt att vakna i tid! 🙂 Har jobbat från sängen några timmar och fixat lite hemma. Ska strax hoppa i duschen och tvätta håret, väldigt välbehövt. Fredagsfin tjej! Ska bara ta det lugnt i helgen. Nu är sommaren över och jag behöver mitt lugna liv tillbaka haha. Får passa på och jobba och chilla hemma och leva lite när jag reser. Jag och Hannah ska ju till LA på Axis Show om 3 v, work and fun!! Bästa kombon. Längtar jättemycket redan. Well, nu ska jag ta tag i mig själv. Hörs sen!
Hi babes! Here's two pictures from when me and Jampan was walking up to Tête de chien. It took 2.5 h to walk the whole way. And it was heavy. Stairs and up hills the whole way. We had to take small brakes while we walked haha. It was so nice still and the view was amazing. I had such a good time with Jampan, its empty without her in Sweden <3 I have to move to Monaco and everything is solved 😉 
Today I woke up 07.00 even though I fell asleep at 01.30. Jetlag is a bitch! But nice to wake up in time 🙂 I have been working a couple of hours from my bed and got some things fixed at home. I will soon get in the shower and wash my hair, well needed. I will just have a chill weekend though. Now when summer is over I need my calm life back haha. I work and chill at home and live my life when I travel. Me and Hannah are going to LA for Axis Show in 3 weeks, work and fun! The best combo. I can't wait! Well, time to take care of myself. Bye for now!